About Wendi
I've been writing for my entire life, so it only seemed natural that I would gravitate into a career where writing played a predominant role. I've been writing professionally for more than 20 years, both freelance or with an organization. According to my Mom, it started when I was four, but I have no evidence of any great literary masterpieces from that time.
Some of my titles have been:
Journalist
Editor (In Chief or Boss)
News Editor
Public Relations Practitioner
Publicist
Lawyer
That Writer Girl
Some of my favorite projects and clients: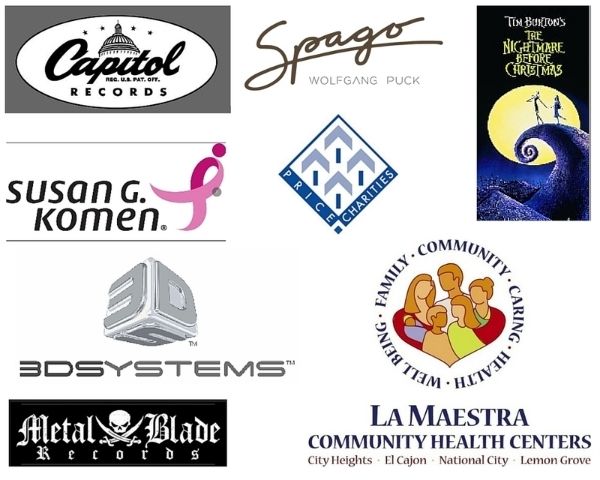 The thing is, I love writing. I love telling stories. I've written a little bit of everything. Here are some other examples:
Internal and external emails
Material for non-profit organizations and charity events
Outreach materials
Instructional materials
Speeches
Essays
Poetry
Position papers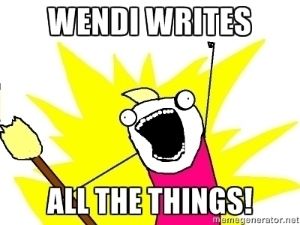 So, what can I write for you? How can I help? So, hit me up here and let me know a little bit about your project.
But, wait! There's more.
I'm a bit of a rebel, and something of a misfit. I think the best people are. It's so exciting to be little outrageous (or a lot) and unconventional than it is to subscribe to some commonly defined definition of success. I love to color outside the lines, it's just more FUN there. Outside the lines is where the most amazing things happen. I don't like to live life by someone else's playbook, and I don't think business or marketing needs to be done in the arena of "should" either. Life is just too short to worry about what you shouldn't do. Break rules. Challenge yourself and your experience.
On a more personal note ...
I do my best writing to Metallica.
I have a colorful vocabulary (cough)
I believe snark and sarcasm are ways to show love.
I once played a caterpillar that turned into a cheerleader. I also spelled caterpillar wrong the first time just now.
This is Petie, my writing assistant. He taught me everything I know.
Got questions? Want rates? Have a great story? Send me an email at wj.whitmore@gmail.com and let's chat.